Meet Our Dentists
Dr. Shamaei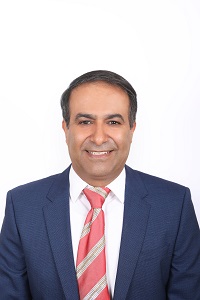 Dr. Shamaei has 30 years of experience in dentistry with over 2000 successful dental implant placements. After graduating in general dentistry at Tehran university in 1990, he then pursued his specialization in Periodontology at Shahid Beheshty University and awarded a Masters in degree in Periodontics in 1996. He was awarded a fellowship in implantology in 2005. He is a member of Royal College of Dental Surgeons of Ontario, Canadian Dental Association and Ontario Dental Association. He received his fellowship and Diplomate degree from the international Congress of Oral Implantologists in 2013.
Dr. Shamaei is certified as a general dentist in Canada, but he has a special interest in dental Implant, wisdom tooth surgery, tooth extraction and gum surgery. He is passionate about providing the best care for his patient. He is eager to listen thoroughly to your concerns and looks forward to finding tailored solutions. He is known for his calm and friendly personality putting his patients at ease.
On his free time, he can often be found in the kitchen cooking up a storm for his friends and family. He is also an avid skier, off-road biker, and goes to the gym several times per week. He enjoys spending time with his Family.
---
Dr. Chung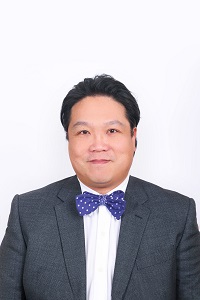 Dr. Chung graduated from the University of Western Ontario with degrees in Biochemistry and Dentistry. In Dental School he was often absent from class and could be found playing at the piano bar at the London Hunt and Country Club or working as a computer systems manager with the Faculty of Education at Althouse College. After graduation, he worked two years in Northern Ontario (Rainy River) and then moved to the greater Vancouver region for nearly a decade.
He returned to Toronto in 2000 and joined a partnership with two other dentists at Yonge and Eglinton. He realized he preferred solo practice and purchased Don Mills Fairview Dental a few years later. In 2017 he transitioned to working for the Royal College of Dental Surgeons of Ontario as part of the team that investigates unethical or incompetent behavior of dentists in Ontario and sold his practice to Dr. Shamaei. While Dr. Chung still continues to work Wednesday at the practice, he also splits his time as professional writer, speaker, sports photographer and astronomer.
Dr. Chung is married to Denise and the two can often be found ballroom dancing while their son Stephan just graduated from York University and is working as a barista at Starbucks until he figures out the next chapter in his life.